Hear what people are saying about South Carriage Homes.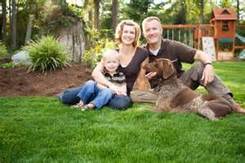 South Carriage Homes takes immense pride in each one of our homes. We appreciate great feedback from our satisfied homeowners. Hear how our homeowners are pleased with their experience!
---
It was a pleasure working with Scott Chambers on my first home in 2010 & my second home in 2014. He was professional, helpful and listened to my changes and made the experience pleasant. I was updated on all stages of work and pleased with his professional manner and attitude. I asked for several changes from the plans on both homes and Scott made it all happen. I would use South Carriage Homes on my 3rd house as I could not be happier with the experience.

Ben H.


We built a home with Scott Chambers from January through July 2015 and our experience was wonderful! Scott has an impeccable eye for detail and only accepts the best craftsmanship from his subcontractors. Building a dream house is no small task, however, Scott made things very easy for us by giving thorough explanations, frequent updated budget sheets, and immediate contact on any last minute changes. We found Scott to be easy to work with and feel we have made a friend for life! We would recommend South Carriage Homes to anyone!

Kristi and Kevin B.


In 2014 I had the misfortune of having a 100 year old tree fall on my home causing tremendous damage. Never would I have thought I would meet someone that I would trust with my largest investment. Through this incident I met Scott Chambers and his wife Stephanie. Working with Scott to not only repair the tree damage, but to remodel my entire home was wonderful. Scott worked to make the process easier for me by communicating with the insurance adjuster and my insurance company. I had an illness in my family which took my time and Scott made himself available at different hours to work with me. Scott is a professional and a man of his word. I am forever grateful that Scott was there to guide me through the remodel of my home. I will go to Scott again whether it's a new build or remodel. Trust Scott, South Carriage Homes, to build or remodel your home. You will be glad you did.

Deborah O.


In 2015 I hired South Carriage Homes, Scott Chambers, to build my new home on 10 acres in Jackson County, GA. I had spoken to several builders before meeting Scott and I they gave me varying prices and long wait times between responses. Scott Chambers was quick to call me and communicate with me about my new home. He helped me design and locate my house on the property. The tall arch top front door he located in Indiana and had it custom built for me. The brick arch preceding the entry to the front door was an extra touch Scott added that looks amazing. The exterior fireplace on the screen porch added a warm feeling to the outdoor living area. Scott was really great communicating with me through out the entire process and my new home turned out beautiful. Scott's attention to detail and experience shows when you look at one of his homes. I would recommend to anyone considering building a new home to call Scott at South Carriage Homes. Thanks Scott

Curtis S.


My name is Angela. I used South Carriage Homes to build my new dream home in 2016. Scott the builder is a great person to work with & I would recommend him to work with anyone! My house is so beautiful, it's like I'm in a dream I can't wake up from, It's a fairytale dream come true! I now have a beautiful, lovely ranch to live and work thanks to this blessed man!

Angela B.


I have never had a house built and was honestly terrified because of all the horror stories I've heard. I will tell you though that my experience with Scott at South Carriage Homes was not that way at all. He was very reassuring and walked me through the process all along the way to ensure I knew exactly what was going to happen and what was needed. He has impeccable organization skills and follows up, which I truly believe is what helps the process be so successful and smooth. I would recommend him in a heartbeat and could not be happier with my new home for me and my daughter. I absolutely love it!!!" 2016

Amanda C.


I was devastated when my home caught fire and burned to the ground in 2015. My family and friends all came to my rescue and provided support. I spoke with a few builders and decided to hire South Carriage Homes to demo my burnt home and build me a new one. Scott helped me recover some photo albums of my family and some valuables in the rubbish before tearing down the house. He was such a blessing and I truly hired the best man for the job. Scott designed a new home for me and tailored it to fit my lot and I was able to save my landscaping ponds! I am so thankful that he was there to answer questions and help me through such a difficult time. I love my new home, it is so beautiful and the quality of construction is top notch. If you are building a home, then you should hire Scott Chambers. Thank you so much Scott.

Minnie S.



Call Scott Chambers today at 678-863-8626